Know Who We Are
About West Central
The West Central Development Council (WCDC) is a non-profit organization that provides workforce development services at no cost through the administration of the Workforce Innovation and Opportunity Act (WIOA) funds.  WCDC provides these services to businesses, individual job seekers and others throughout Local Workforce Area 21.  This service area encompasses the six counties of Greene, Macoupin, Montgomery, Morgan, Scott and Shelby.  WCDC and the Job Centers are overseen by 3 separate and distinct governing boards while being supported by a professional staff and a network of WIOA partners. 
Available Job Openings
We offer a job board that features a variety of open positions in a range of industries and locations, making it easy for job seekers to find and apply for opportunities that match their skills and experience.
Quick List
Featured Job List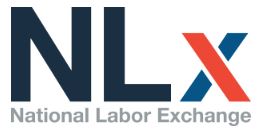 The National Labor Exchange
The National Labor Exchange (NLX) site ( a NASWA partner) has several local jobs scraped from IJL and directly from employer career pages that get updated daily. Currently there are about 300 within 25 miles of Carlinville. Job seekers add zip code or city + mileage, they can include keyword if they wish.
It shows a breakdown of jobs in various towns in the area, or breakdown of employers via filters on left side of results page.  It is a very useful/helpful tool for those in more rural areas and smaller towns as well as populated areas.
Main USNLX web page
Events Calendar
Check our Events Calendar to keep track of everything going on at West-Central!
What We Offer
Gaining work experience through internships, part-time jobs, and other opportunities can help you develop valuable skills and knowledge, as well as build a strong resume and professional network. We can provide you that experience!
The Job Centers™ Programs and Services
This workforce product was funded by a grant awarded by the U.S. Department of Labor's Employment and Training Administration. The product was created by the recipient and does not necessarily reflect the official position of the U.S. Department of Labor. The Department of Labor makes no guarantees, warranties, or assurances of any kind, express or implied, with respect to such information, including any information on linked sites and including, but not limited to, accuracy of the information or its completeness, timeliness, usefulness, adequacy, continued availability, or ownership. This product is copyrighted by the institution that created it.